To price assets on Cryptio, we automatically pull data from CoinGecko. Capital markets pricing methodologies are followed in which prices are derived from a global volume-weighted average formula. Please see CoinGecko's methodology for specific pricing use cases.
Missing Price Error
Sometimes an asset might have a missing price cost basis error on the transaction page. For some small market cap coins, this can be because CoinGecko was tracking these assets at the time of the transaction, or, the asset is simply one we've not interacted with before.
Troubleshooting
Find the transaction(s) with a missing price next to them (using the filter for Cost Basis Error)

Check the date on the left-hand side of the transaction

Find the asset in CoinGecko to check if they priced the asset at this time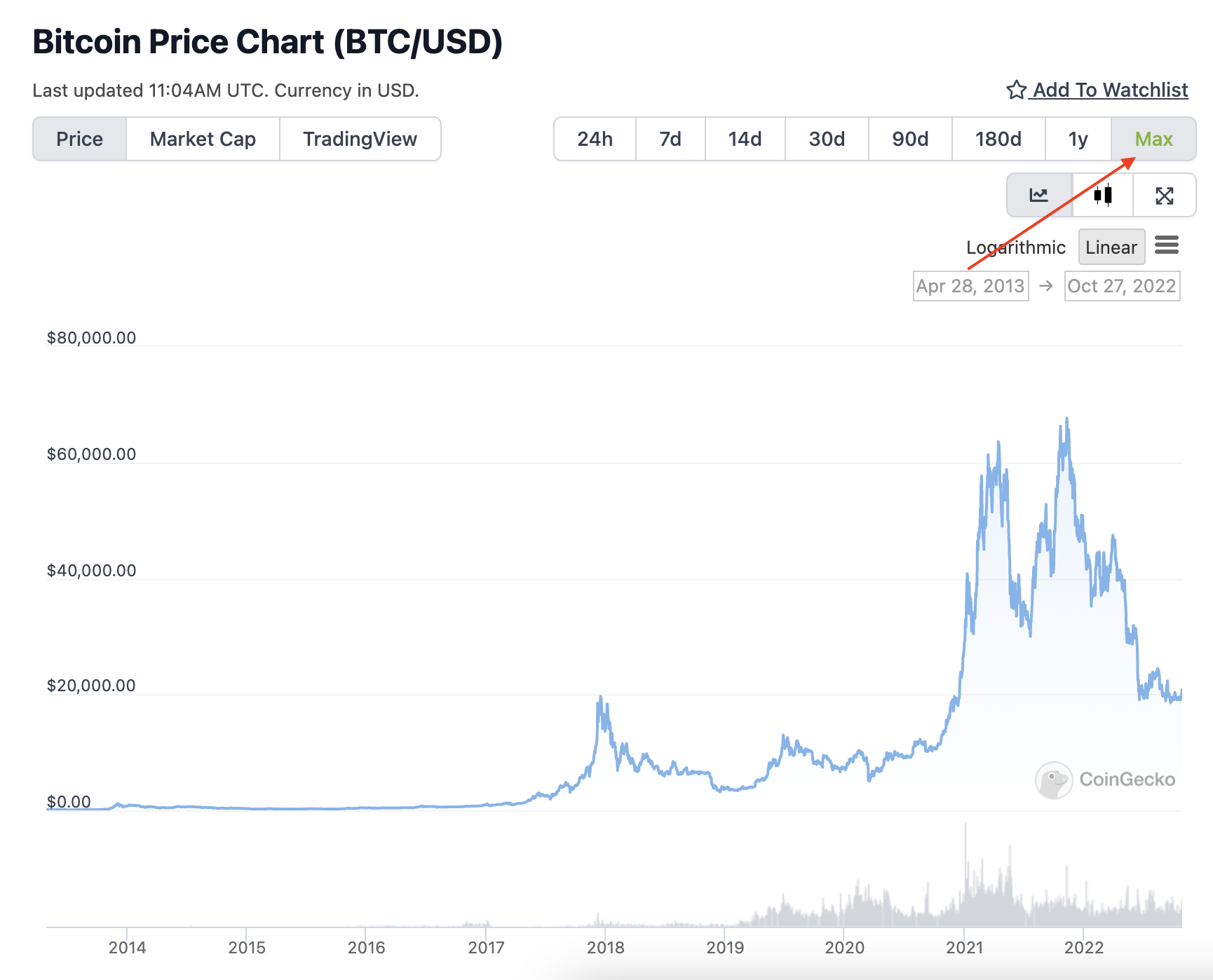 4. If they did, please get in touch with us with the asset URL from CoinGecko so that we can add it to our database to resolve the error.
5. If they did not then you will have to manually enter the price of the asset yourself - you can do this by clicking anywhere in the white space of a transaction row to open up the pop-up editor. Then, simply input the values you see fit. Don't forget to hit save.