Import data from your Litecoin address in 6 steps:
Copy the public wallet/contract address
Go to Cryptio and navigate to the 'Imports' page, then click on '+Imports' in the left menu.
Search for Litecoin.

Give a name to your wallet and paste the wallet address in the 'address' field.

💡Please keep in mind the name of your wallet will be part of all metadata associated with transactions across the app, reports, and even your main-ledger accounting software.

You can choose

specific dates

from which we will pull in transactions by de-selecting '

Fetch complete history

', alternatively if you would like the full wallet history ensure the 'Fetch complete history' toggle is activated.
Click Create and your data will be imported directly.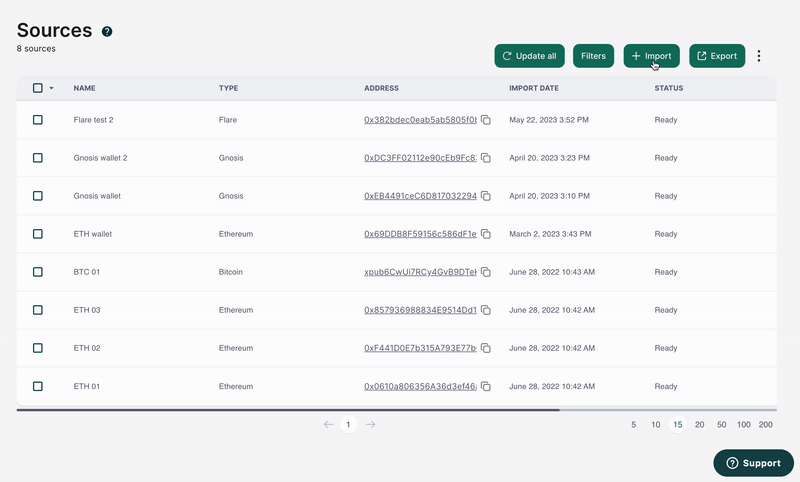 Let us know if you need any support!